Azure Wi-Fi Security Solutions
Extend your Azure policy to passwordless network security by leveraging digital certificates. The only solution that provides everything you need to deploy certificate-based 802.1x network authentication in an all-cloud environment. Built for Azure
A Revolutionary RADIUS Server
The only RADIUS solution architected to authenticate against Cloud Identity Providers such as Azure AD, Okta, G-Suite.
Identity-Centric Authentication; Authenticate users and manage certificates based on real-time user/device status
Built alongside powerful Public Key Infrastructure (PKI) services; Credentials never exposed during the authentication process; Automate certificate revocation; if a certificate hasn't been authenticated within a certain amount of days it can be automatically revoked.
Enforce MFA at the time of authentication to increase security and ensure only the correct user is granted access.
How it Works
1
Users Authenticate Against Azure via our #1 Rated Onboarding Clients
2
After Credentials are Verified, our PKI Issues a Unique x.509 Certificate
3
Software Auto-Configures User Devices for 802.1x Authentication
4
Devices Now Authenticate via Secure Certificates Against Cloud RADIUS
Optional: Include Azure MFA for tighter authentication security
5
Policies Dynamically Applied at Moment of Authentication
The #1 Rated
Certificate Issuance Platform
Industry-exclusive BYOD clients allow end users to self-service themselves to enroll, and install certificates using their (AAD, Okta, G-Suite) credentials
Certificate Gateway APIs that integrate with every major MDM vendor for zero-touch Managed Device certificate auto-enrollment
World-Class IoT Platform; Industry-leading certificate issuance and management custom built for IoT manufacturers
Seamlessly deploy S/MIME certificates to every major mail client in for secure E-Mail signatures and encryption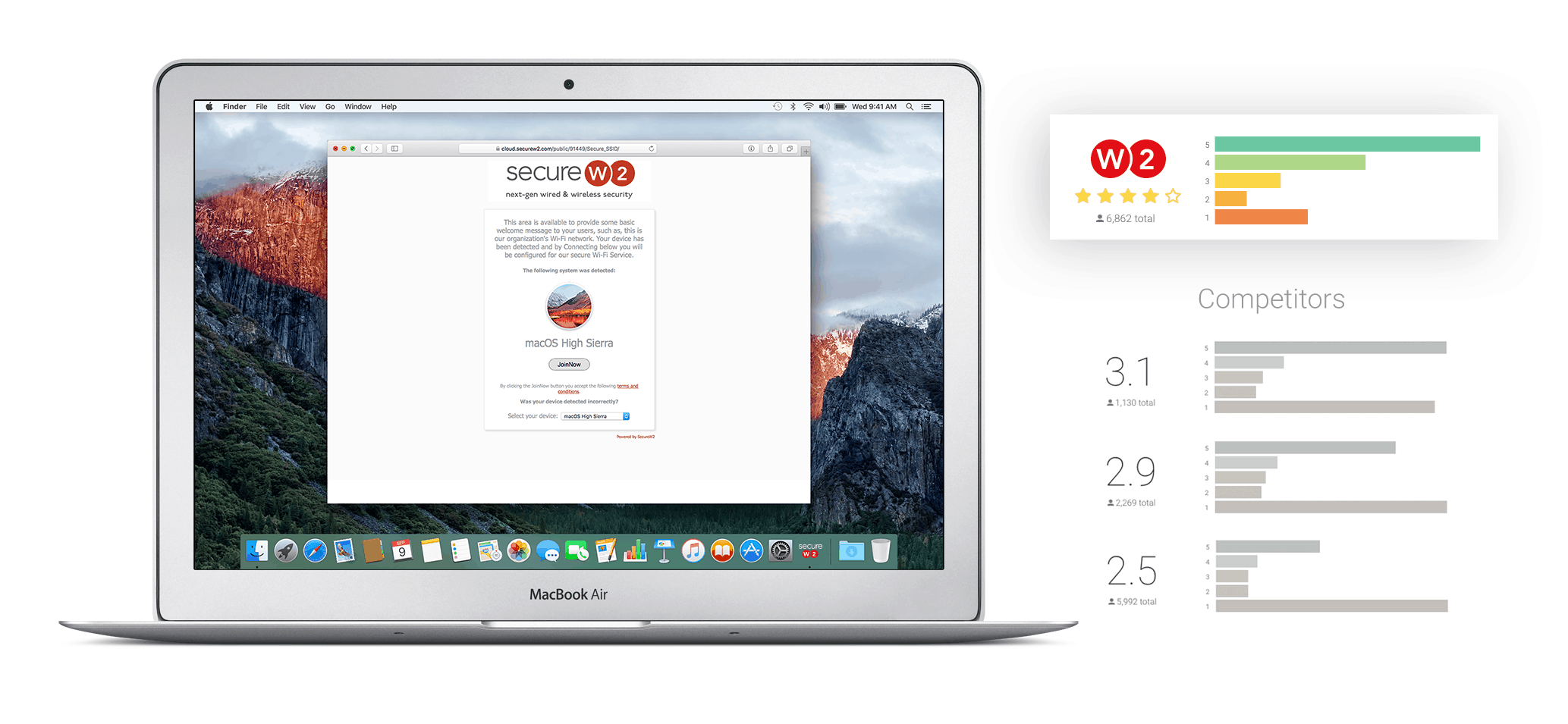 POWERFUL ENTERPRISE
Certificate Management
View users, their devices & their certificates to easily manage the entire certificate lifecycle
One click Root & Intermediate CA generation with Base & Delta CRL's automatically created for each CA
Create custom certificate templates & identity-driven certificate issuance policies to dynamically deliver certificates
Import your existing Microsoft CA and instantly upgrade AD CS with our powerful and easy to use certificate issuance & management features at a fraction of the cost
Tight Identity Integration enforces Policies and enables automated certificate revocation
Industry leading
World-Class Security in the Cloud
Highly secure, ISO 27001 Certified, and designed from the ground up for the Cloud.
Certificates Stored in Hardware Security Modules (HSM), Never in Software
Advanced API Gateways and next-generation AI-driven anomaly detection
Industry-exclusive CertLock™ Technology ensures certificates never leave their device.