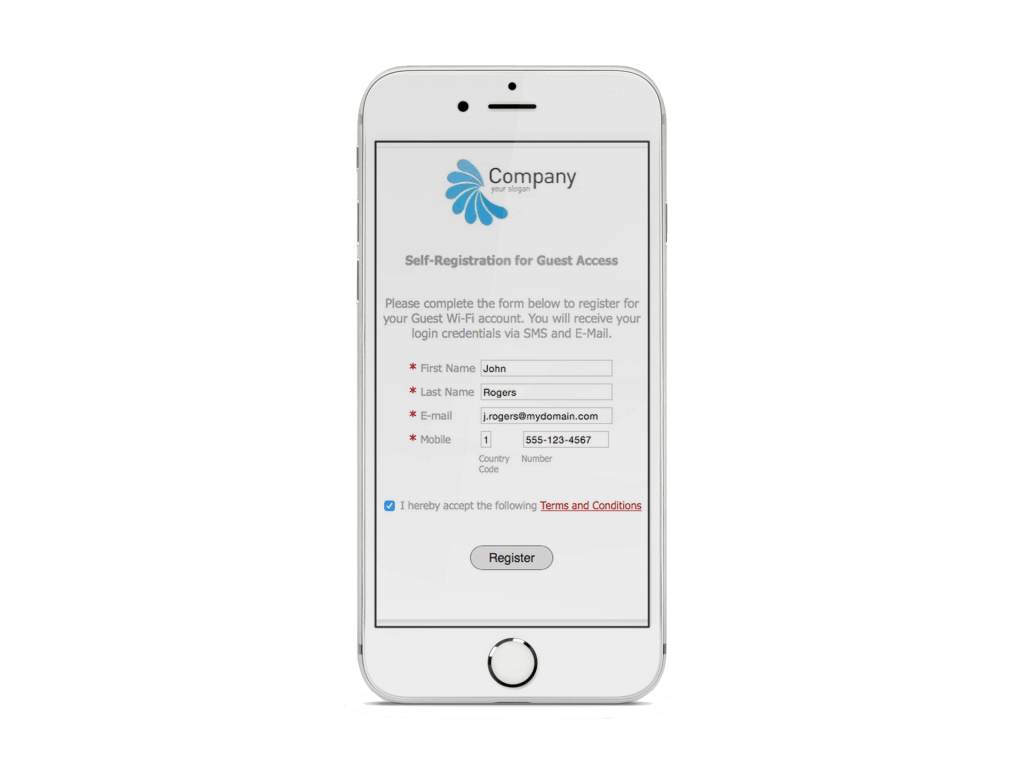 JoinNow NetAuth
The industry's simplest and most flexible guest access solution
In today's mobile era, wireless access is no longer a service, it's an expectation. But the challenge of offering convenience without sacrificing security has long vexed IT staff. After years of working closely with our clients, we listened to their needs and developed a robust and fully featured guest access. Whether via self-registration or sponsored access, JoinNow NetAuth streamlines the process for delivering scalable guest wireless, enabling institutions of all sizes to deliver the most flexible, robust turn-key solution for both encrypted and unencrypted guest networks.
User-Driven Sponsored Guest Access
Instead of burdening your IT desk, let trusted network users add their own sponsored guests. Have control over who and for how long.
Integrate with your Directory Structure
Automate permissions and policies based on organization status. Specify the length and level of access that users can provide.
Security by the Best
Deploy secure, encrypted access to every one of your guests. Combined with SecureW2's industry-leading JoinNow MutliOS technology, provisioning and onboarding guests for secure Wi-Fi has never been easier.
Simplify the User Experience
No more manual setup. Users can register themselves with just a couple of clicks. Decide whether to send credentials over email or text message.
Perfect Fit, Every Time
Every option is completely customizable. Request as much or as little information as you need from guests. Personalize guest accounts and set expiration policies. No more fighting to make it fit your policies.
Make It Yours
You have complete control over your own splash page. Add your logo, or use your own HTML/CSS
---