Windows Hello for Business
Windows Hello is one of the easiest ways to add biometric security to your authentication protocols, and if you're already using other common components of the Microsoft ecosystem for authentication (AD or Azure AD), integration is a cinch. Securing Windows Hello for Business
Give users a simple, yet ultra-secure, way to logon to all their Windows devices and applications. A modern, all-cloud solution (no AD FS required) that enhances Windows Hello for Business so your users can easily use their PIV Smartcards (YubiKeys) to login to desktops, while simultaneously logging them in to Azure. Excellent end user experience combined with incredible security. Welcome to the next-generation.
Smart-Card (Yubikey) Configuration Client
Easily enable end users to provision PIV-Backed smart cards for x.509 certificates in just a few clicks
Enforce PIN/PUK complexity policies and enable end users to easily reset their PIN/PUK with security best practices
Integrates with any modern Cloud Identity Provider (Google, Azure, Okta) for Smart Card enrollment via Single-Sign On
Powerful Private Key Attestation on a per-slot basis. Provide maximum assurance and allow Smart Cards to be used for high security clearance applications
Using Our #1 rated Device Onboarding software, you can easily enroll certificates to your Yubikey allowing users to access any application securely with MFA authentication.
EVERYTHING NEEDED FOR
Desktop Logon, SSH, VPN, and More
Easy to use clients both enroll PIV Smart Cards for certificates, while configuring them for passwordless authentication applications such as Desktop Logon, SSH, VPN and more
Generate self-signed certificates in Slot 9D on YubiKeys, while enrolling unique client certificates to end users from your Private CA in Slot 9A for ultra secure Desktop Logon
Provides Private Key Attestation to provide maximum assurance and allow Smart Cards to be used for high security clearance applications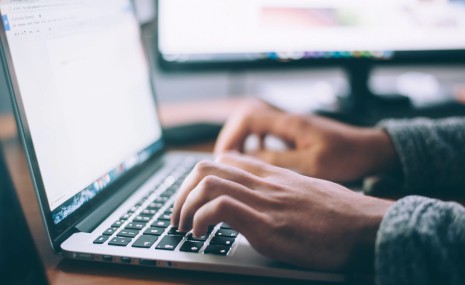 Feature-rich &
Turnkey Managed PKI
Easily generate private Root and Intermediate Certificate Authorities, or import your existing CA
Auto-generated Base and Delta Certificate Revocation Lists
Create custom certificate templates & identity-driven certificate issuance policies to dynamically deliver certificates
View users, their devices & their certificates to easily manage the entire certificate lifecycle
Easily manage multiple Enterprise PKI organizations all from one account