Wi-Fi Integrations
SecureW2 works in conjunction with Access Points and Controllers to provide organizations with everything they need to deploy WPA2-Enterprise and (upcoming) WPA3-Enterprise security on their networks.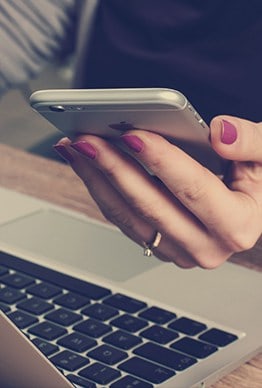 Bring your Wi-Fi
We'll Take Care of the Rest
Certificate Services

A Cloud PKI allows clients to install certificates on any device/browser and a host of certificate management tools to enable the use of x.509 certificates for Wi-Fi authentication, SSL inspection, E-Mail and VPN.

BYOD Onboarding

Configure devices with an onboarding solution designed to reduce security liability and provide an intuitive user experience.

Managed Device Integration

The Wi-Fi configuration platform is extended to managed devices by pushing out certificates to MDMs alongside industry-first native integrations with Google G-Suite and Microsoft GPO.

RADIUS Authentication

A Cloud RADIUS to provide identity driven policies and tie users and devices to a network connection.
Maximize Existing
Wi-Fi Infrastructure
Leverage your existing network with ZERO technology forklift upgrades to deliver best-in-class security.

Integrate with any infrastructure systems to maximize cost, speed of deployment and simplicity for end users.

Have an existing authentication solution (Clearpass, ISE, NPS, etc.)? Add PKI services to deliver the benefits of certificate-driven security.

Have an existing PKI (AD CS, Symantec, Incommon, etc.)? Extend that infrastructure to deliver certificates via onboarding software for MultiOS BYOD and managed devices.

Leverage an existing identity store (AD, LDAP, Google Apps, etc.) by delivering policy-based Wi-Fi via certificates and use it for VPN, WebAuth, and SSL Inspection.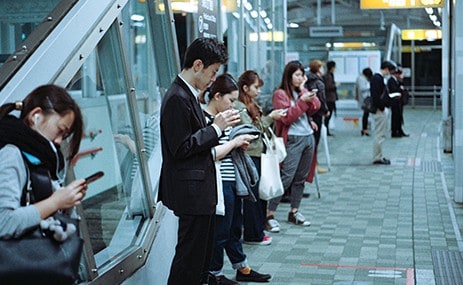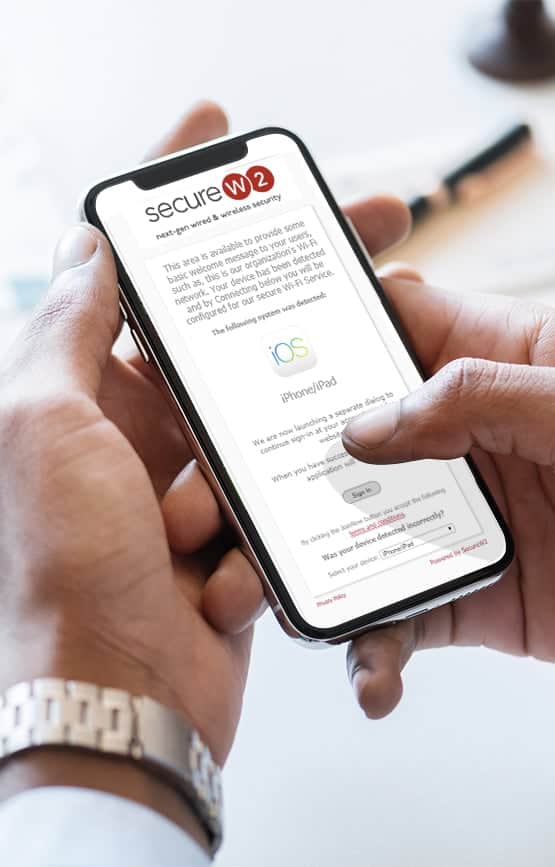 #1 Rated Onboarding Software
Works on Any Wi-Fi Hardware
Industry leading BYOD onboarding solution with millions of devices successfully configured for WPA2-Enterprise.

Avoid vendor lock with software solutions that can be integrated with any existing vendor, allowing for greater freedom in configuring your network.

SecureW2 is #1 in onboarding software because it is our primary focus, whereas most vendors view onboarding software as an minor additive to their systems.
The Industry's
First Integrations
Native integration with G-Suite for certificate distribution on managed Chromebooks.

Native integration with MS GPO/SCCM for certificate distribution on managed Windows systems.

Number #1 ranked user experience for BYOD onboarding clients.

Highest rated onboarding app in the Google Play Store.
Improve the
Wi-Fi User Experience
Eliminate password-related disconnects created by burdensome password change policies.

Onboarding solutions allow users to easily connect any device to Wi-Fi.

Prevent phishing attacks with a system that supports SAML and LDAP authentication to provide Wi-Fi SSO for BYOD and Managed Devices.

SecureW2 reduces 10-50% of Wi-Fi configuration related support tickets.

Allow users to self-service devices and reduce reliance on IT help to setup Wi-Fi.

Onboarding client can detect configuration issues and report back to the IT desk for remote troubleshooting.

Top-notch PKI management; Manually managing certificates is costly, auto-revoke network access by using certificate expirations and Identity Lookup/CRL check.
Boost Network
Security and Performance
Prevent over-the-air credential theft from MITM and Evil Twin attacks by using certificate-based Wi-Fi authentication.

Eliminate pre-shared key and AD credential theft.

Generate and install SSL Inspection certificates on BYOD and Managed devices.

EAP-TLS (certificate-based Wi-Fi) provides better roaming, reconnecting to the network, and faster authentication when compared to PEAP-MSCHAPv2 (credential-based Wi-Fi).
If you'd like more information on how the JoinNow solution integrates with other WLAN vendors, feel free to contact us and we would be happy to answer any questions you might have.