Eliminate Credential Theft
With credentials in use for important services and easy to steal via Wi-Fi and Phishing attacks, reducing risks can be hard. SecureW2's certificate-driven technology can deliver dramatic results.
#1 ONBOARDING TECHNOLOGY
ENABLING SELF-SERVICE DEPLOYMENTS
For BYODs
Combining our best-in-class onboarding software with our available PKI enables end users to self-service their devices for certificate installation for use across all network services.
GOODBYE ANNOYED USERS.
HELLO BETTER NETWORK SECURITY
No More Disconnects Due to Password Changes
Password change policies are great but breaking network access every time the user has to change their password is not. Eliminate network disconnects due to password changes and end the compromise between safety and ease of use.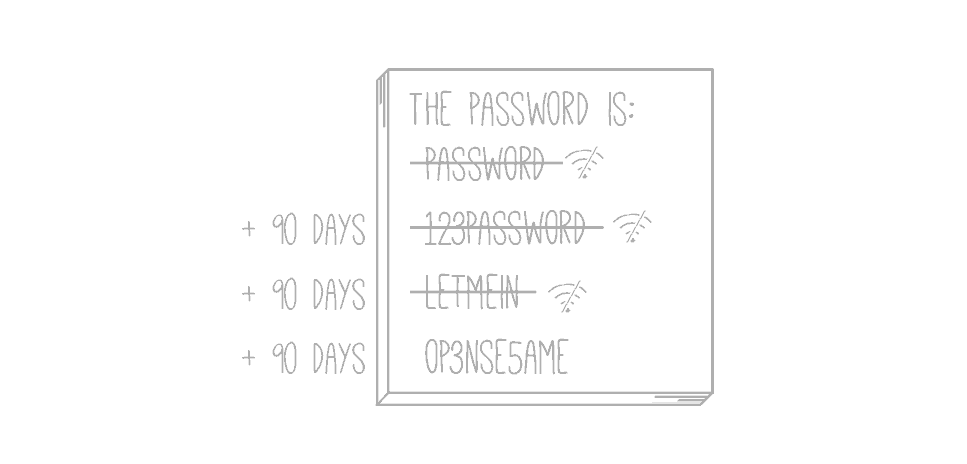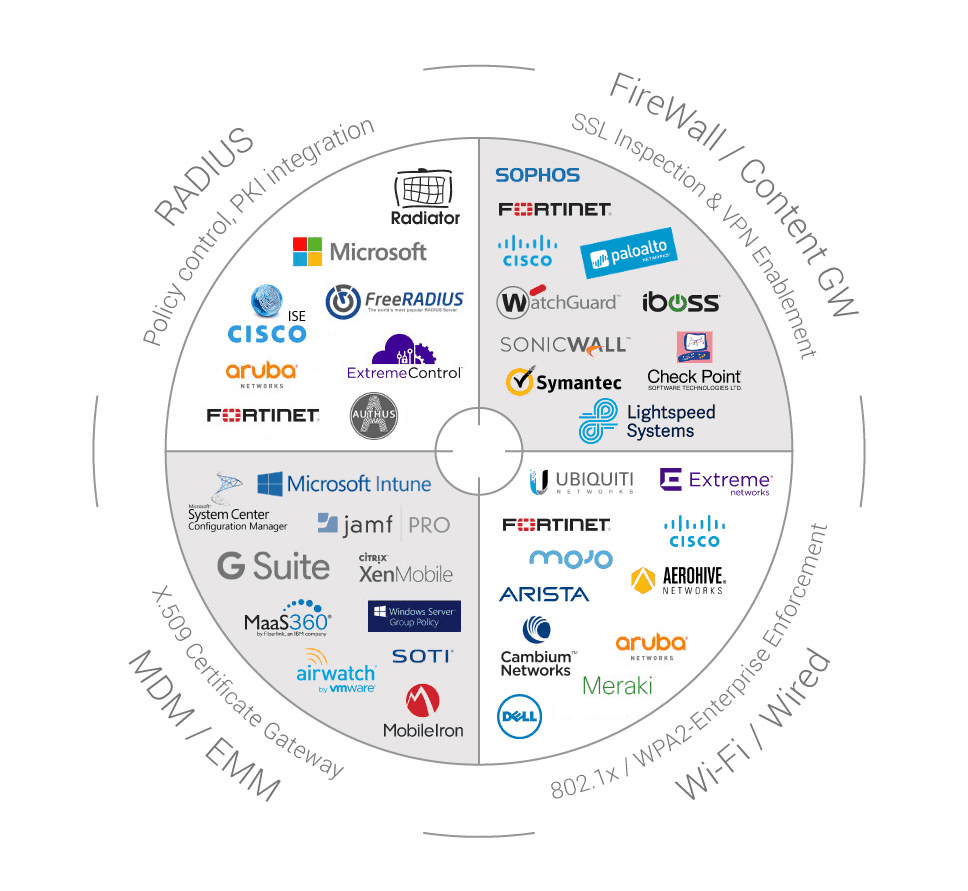 ONBOARDING SOFTWARE, MANAGED PKI,
RADIUS AUTHENTICATION, AND CERTIFICATE MANAGEMENT TOOLS:
Plug and Play 802.1X
We provide everything an organization needs to deploy EAP-TLS, certificate-based 802.1X for Wi-Fi security. Plus, we're vendor neutral. You can plug and play any part of our solution, so there's no need to forklift your existing network infrastructure.
GET MORE OUT OF YOUR FIREWALL,
BOOST WEB APP SECURITY
Use our Managed PKI
Make your network dynamic with software that not only configures secure encrypted Wi-Fi, but can also deploy certificates for VPN, SSL Inspection, and Web Authentication.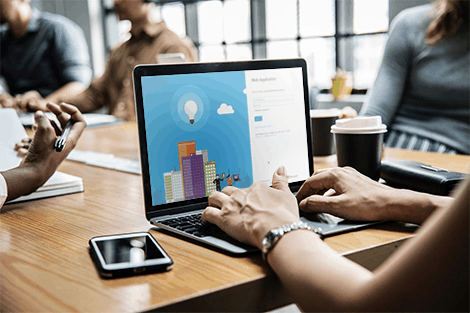 It works. After installation everything is automate. =)
---
Very easy to use even when switching between devices.
---
Connecting my phone to eduroam at U of Kentucky was clean and painless.
---
It took 2min to get everything set up, very easy and user friendly, I have had no problems despite changing devices several times. Always painless and quick.
---
Required by my university's network. Quick to load, doesn't take much space, and once you set everything up you can pretty much forget that it exists.
---
Rutgers Faculty/Staff This app works quick and fast to get you on the secure network!
---
Ohio State wifi connected quickly and easily
---
Really quick Just had to do it for my school and it took less than a minute. Good job Florida Southern #fsc
---
Thank God. The university I needed to connect to had unintelligible instructions for manual configuration.
---
TRUST THE ONLY VENDOR-NEUTRAL
SPECIALISTS IN THE INDUSTRY
Subject Matter Experts
When configuring your secure network and debating how to onboard new users, trust the onboarding experts with the highest-rated onboarding app and a reputation built on the user experience.