A Complete Platform for
Certificate-Driven Security
A 2018 report from Akamai discovered 8.3 billion credential compromise attempts in a 2-month period. Eliminate the threat by using x.509 certificates for Wi-Fi, Web/SSO, VPN, and SSL Inspection.
Easy Integration
Leverage your existing Wi-Fi, Firewall and VPN networks with zero technology forklift upgrades.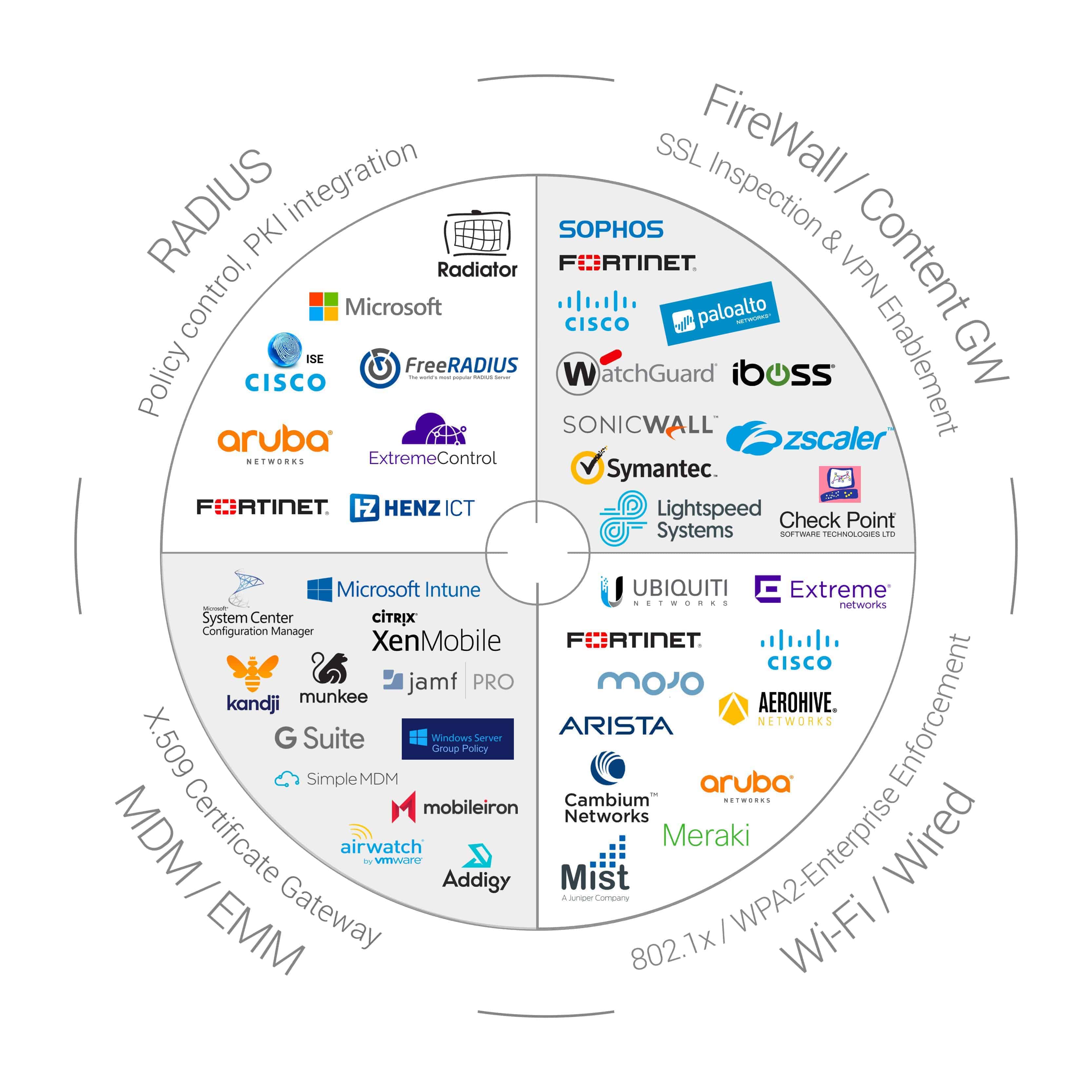 Onboarding for
BYOD
---
Onboard every major operating system with ease and deliver secure connections with no IT burden
OS auto-detection and delivery of security settings
SSID steering and connection technology, not just configuration but ensure reliable connections
Dramatically reduce helpdesk costs
Onboarding for
Managed Devices
---
Secure your network with certificates using the generation, delivery, authentication and renewal technology for both desktop and mobile systems.
Industry first Native MS GPO (Windows) and Google G-Suite (Chrome) support
Wide support for MDM/EMM platforms from JAMF, Airwatch, Intune and many more
Tie users and devices to every connection leveraging digital certificates
Over-the-Air Credential Theft is Easier Than Ever, Are Your Users Safe From These Attacks?
Get your network independently tested with leading Wi-Fi research firm Digital Silence, the authors of Wi-Fi assessment tool EAP-Hammer
Tiered Approach | Remote Testing Available | Custom Solutions